Moving To San Francisco Can Change Your Life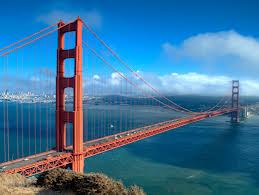 More people are starting to look towards the West Coast of the United States when they start thinking about moving. California is the most popular state on the entire West Coast, and there is good reason for its popularity. The state of California is loaded with many different great cities to call home. The most difficult part about moving to California is trying to find out which city you should be calling home. Movingtruckrental.net has a suggestion. Join us as we take a closer look at the wonderful city of San Francisco.
Understanding San Francisco
San Francisco is the largest city in all of Northern California in size, population and finances. It occupies over 231 square miles. That makes it seem like a fairly large city, but of that 231 square miles, only 46 square miles of it is actually land. The rest of the city space is water. There are almost one million people calling the City of San Francisco home. It is the most densely populated city in the entire state of California, and it is the second most densely populated city in the entire United States. If you are looking for wide open spaces with very few people, San Francisco is not for you. If you are looking for that big city life, then San Francisco will welcome you with open arms.
What about the job market?
It is always a good idea to have a job lined up before you move to a new city. Finding work in any city can be tough, San Francisco is no different. The number one industry in San Francisco is tourism. The city is known all over the world for several different landmarks, and that is just one of the reasons that tourism so popular. The Golden Gate Bridge has appeared in countless television shows, movies, books, and paintings. This is just one of many world renown landmarks that people want to experience firsthand. The unemployment rate in San Francisco has slowly been dropping and as of this writing, it was around 7.4%. That is lower than the national average. This is a good sign for the San Francisco job market.
Can you afford the big city life of San Francisco?
Living in any large city will be more expensive at the heart of the city. You can still enjoy everything that San Francisco has to offer by living just a few miles outside of the city. An average meal for two in San Francisco will cost right around $60.00. You can expect to pay just under $3.00 for a loaf of bread, and apples and oranges will cost you around $2.50 a pound.
If you plan on renting a 3 bedroom apartment in the middle of the city, you can expect to pay almost $3500.00 a month. You can get the same apartment outside of the city for right around $2600.00 per month. The average utility bill is right around $150.00 per month. These costs should give you a good idea whether or not you can afford the big city of San Francisco.