Best Kept Secret Cities In Arizona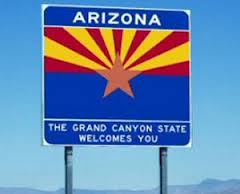 Are you thinking about packing up and moving out West? Do you have the state of Arizona on your radar? Arizona is a great state to live in. Almost seven million people call the state of Arizona home, and that number is growing more every single day. If you have the state of Arizona in your sights, then you need to know what other residents consider to be the best places to live. It is not always an easy task to get this information from local residents. They like to keep these great places a secret. Movingtruckrental.net has gone to work for you to try and uncover Arizona's best kept secrets. If you want to move to Arizona, then reading this article should be the very first thing on your list. Here are the best places in to live in Arizona in no particular order.
Carefree, Arizona
Just the name of this one sounds great, doesn't it? If you are looking for the small town life, this is it. There are only around 4000 people that call the city of Carefree home. With a total of just under 9 square miles of land, that puts the population at around 400 or so per square mile. This great little city is only 34 miles from the busy city of Phoenix. A low crime rate is just one of the great reasons to live in Carefree.
Cave Creek, Arizona
If you want an even smaller small town feel, then head over to Cave Creek. The overall population is a little larger, but the city consists of more land. There are around 5100 people that live in Cave Creek Arizona and they are spread out over 28 square miles of land. That means that there are only 170 or so people per square mile. Your neighbors might not be very close in Cave Creek.
Scottsdale, Arizona
If you are looking for something that is a little more along the lines of the big city life, then head over to Scottsdale, Arizona. There are over 200,000 people living in this beautiful city, and they are packed in pretty tight at around 1700 people per square mile, but there are even more populated cities.
Phoenix, Arizona
If you are looking for the biggest city in Arizona, then you will have to travel to the capital city of Phoenix. There are over 1.5 million people living in Phoenix today. That is a lot more than the few thousand that are calling Carefree Arizona their homes. In Phoenix there are over 2700 people per square mile. They are packed in tight! This is where you will find big city life in Arizona.
We went through a lot of trouble to find these cities. Some of them are best kept secrets and it took a lot of convincing for local residents to tell us about these heavily guarded secrets. Before you uproot the family, take a closer look at these cities and see which one best suits your family.